taste.it
your Italian Restaurant in Salzburg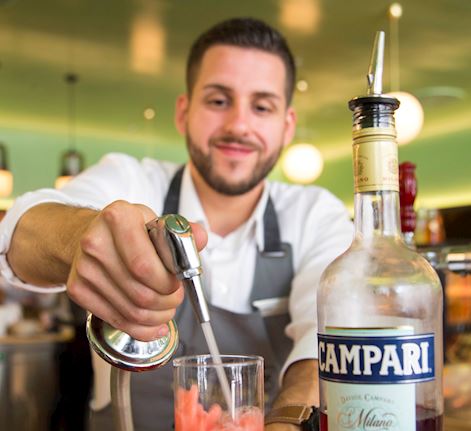 "Benvenuto" - welcome at taste.it in Salzburg. Just the very mention of Italy conjures up images of sun, wine, la dolce vita and a cuisine that is unrivalled the world over. This carefree attitude to life, the culinary soul of Italy, can be experienced at taste.it, an Italian restaurant and bar in the heart of Salzburg. An authentic Italian restaurant calls for authentic Italians. Not only does taste.it have Italian host Gaetano Corigliano at the helm, but the Italian chef also hails from the same sunny climes. With original recipes from Italy, the taste.it team serves up Italian zest for life every day. The culinary heart of taste.it is its fresh, home-made pasta, best enjoyed with your favourite sauce or pesto.
Hours of operation

Monday to Friday

11am - 2pm and 5pm - 10pm

Saturdays, Sundays and public holidays closed!

The restaurant taste.it is probably closed from November 3 until further notice. Our delivery service is not available at the moment.